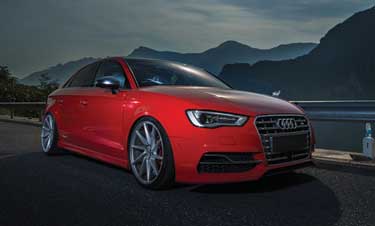 If you're looking for a premium Audi service, Greensborough locals can call on Graham Gould Motors. We're a reputable car mechanic in Melbourne providing top quality diagnostics, servicing and car repairs. Feel completely confident that your vehicle is receiving the best possible mechanical attention with our state of the art services and highly skilled technicians.
When you arrive at our workshop, you will be greeted by friendly, knowledgeable staff who will discuss your service requirements in way that is easy to understand and also highly informative. With over 28 years of car service and repair knowledge, there's no type of car service or repair we haven't seen – At Graham Gould Motors, we do it best! You'll notice the smooth driving difference the moment you roll out of our workshop.
Audi Service in Greensborough, Research and St Helena
At Graham Gould Motors we know that premium vehicles deserve a premium level of care and attention. While we possess the skills and the training to work on a wide variety of vehicles, our true specialisation and passion lies in European designed-and-produced vehicles.
Working to the high performance and handling standards set by the original manufacturer the technicians and mechanics at Graham Gould Motors can deliver the complete and comprehensive Audi service St Helena motorists have been searching for.
With our extensive training and on-the-job knowledge our team can provide a level of service and satisfaction with our Audi services that is rarely seen outside of accredited dealerships. So, if you're looking for a premium Audi service, Greensborough drivers can get in contact with Graham Gould Motors today on (03) 9431 0266. From our modern and well-equipped Audi service centre Research residents can give their Audi the best to keep it in the best condition.