Affordable Car Service in Diamond Creek, Greensborough, Montmorency, Research and St Helena
We are a family owned business providing expert car service and repairs since 1985. Our highly qualified car mechanics will take the time to listen to your car service needs and explain to you the repairs or servicing required to keep your car safe and in top mechanical condition.
Car Service @ Graham Gould Motors
Irrespective of the make or model, one factor to look into is the servicing of your car on a regular basis. Neglecting this aspect can lead to problems, besides the heavy expenditure. To save yourself from future problems, regular servicing makes sure you have a smooth drive wherever you go. Servicing of your car, be it in St. Helena, Diamond Creek, Montmorency, Greensborough, or even Research, with Graham Gould Motors, you seem to have sorted it out.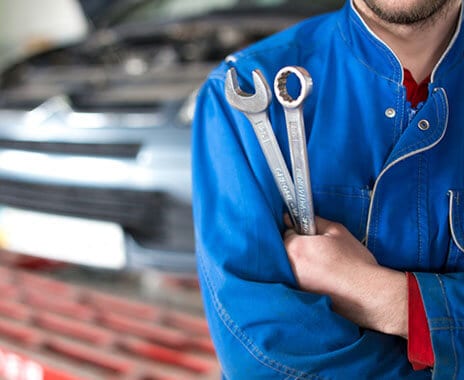 Graham Gould
We, at Graham Gould can be termed as the 'finest' where the servicing of your car is concerned. With highly affordable prices and a well experienced staff, we make sure to get your car back on the road in a top condition. Having a thorough knowledge of cars we leave you with no doubts. Our servicing includes minor and major services with the changing oil and grease change and also a thorough inspection and tuning of the car. We provide car service in Diamond Creek, car service in Greensborough, car service in Montmorency and car service in St Helena.
Service Intervals
The interval at which you need to service your car depends on the driving conditions, time and also the distance. Using the handbook of the manufacturer, for new cars, it is important to follow the schedule given, but again, it largely depends on how often you drive it and the how much is the distance covered. Short distances with frequent intervals do put a strain on the engine and thus servicing is required more frequently. Changing your oil filter and the oil does optimise the life of the engine.
Servicing by the dealer
There is no compulsion to get your car serviced by the dealer, you have a choice of choosing the right mechanic, after making sure of the prices and the reputation of the said mechanic. As long as you are sure that the car is being serviced in a right way and there are no unnecessary replacements, you can choose any other mechanic, who is reliable and trustworthy.
Satisfaction
We, at Graham Gould, provide complete customer satisfaction with our personalised service. It does not matter what our customer is looking for, be it a minor repair or a major one, or even if the customer needs just changing of oil, we give it equal importance. You can say we have a commitment to workmanship and ensure the best care for your car.
Auto Repair Centre in Briar Hill, Bundoora, Eltham, Diamond Creek, Greensborough, Heidelberg, Montmorency, Research and St Helena
At Graham Gould Motors we have seen what happens when motorists try to cut corners with their auto care. Cost-cutting mechanics can reduce the performance, handling, and safety of vehicles putting motorists and other road-users at risk.
Committed to keeping our valued customers as safe as possible, the mechanics at Graham Gould Motors proudly offer modern and methodical automotive services, repairs, and maintenance works to Melbourne motorists searching for a high-quality service at an affordable price.
From our advanced and fully-stocked workshop and auto repair centre our experienced and qualified professionals are fully-equipped to bring out the best in every vehicle that rolls through our doors.